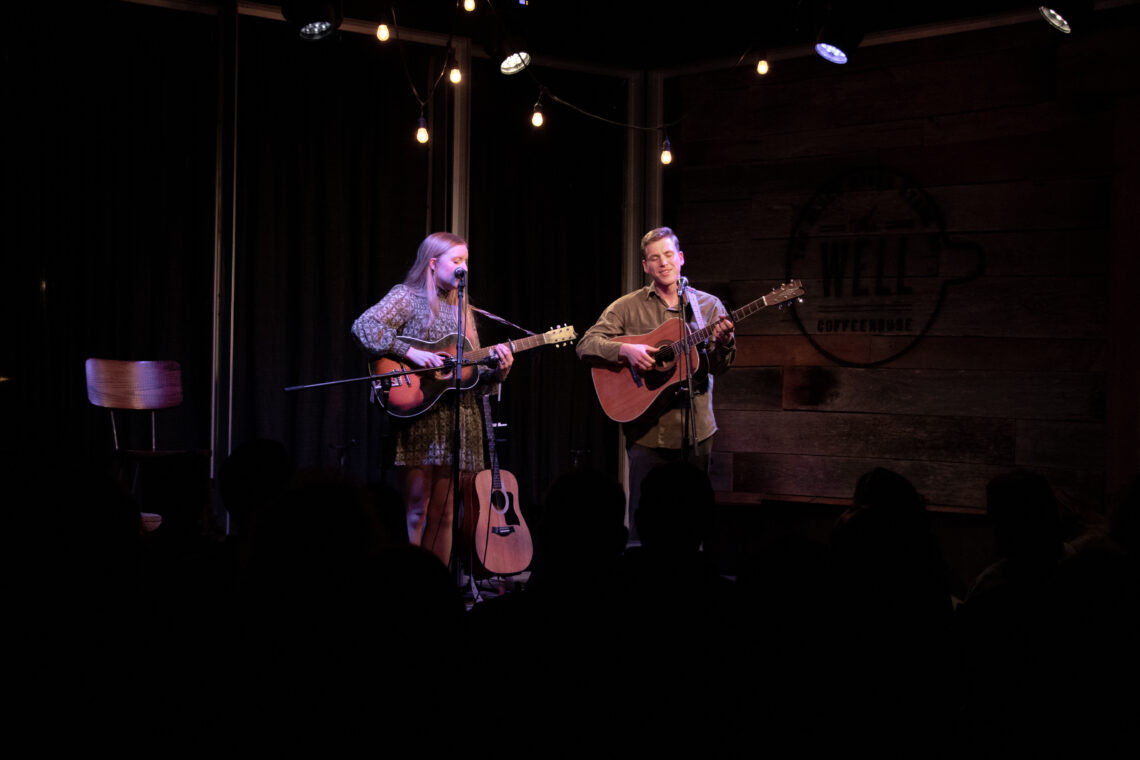 Lilli Grace Barden, River and Rail fill The Well with love
On Feb. 3, River and Rail took the stage as The Well Coffeehouse filled with support from friends and classmates. The night was filled with an abundance of love songs, perfect to kick off Valentine's season.
Grace Fincher, senior commercial music major, and her husband Alex Fincher make up the folk duo River and Rail. Playing songs that highlighted the couple's lyricism accompanied by a melancholy acoustic guitar, this show was a showcase of all things River and Rail.
The duo captivated the crowd with original songs ranging from love songs — perfect for Valentine's day — to songs inspired by nature, family and diving into the mind of oneself.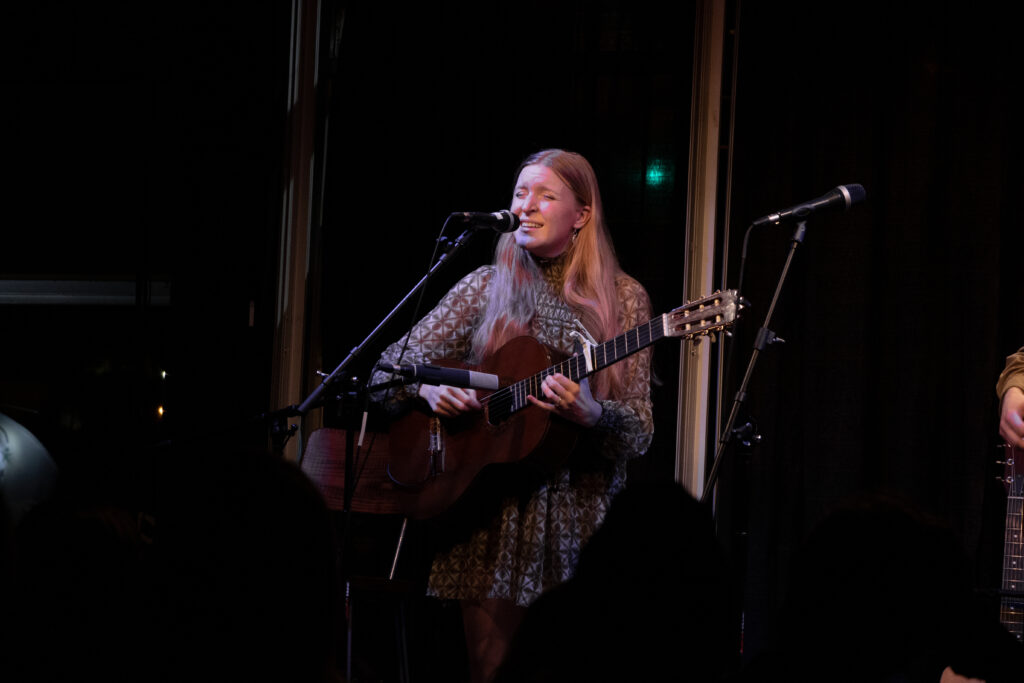 Lilli Grace Barden, freshman commercial music major, opened the night with acoustic covers and originals following the theme of love. She says Friday night gave her a sense of hope as performing can sometimes feel futile. 
"Friday was so full of light and love and beauty," says Barden. "It was easy to see why it and things like it are important."
The room was filled with tenderness— everyone sat in awe of each performance and the ambience of the room created a cozy environment. The audience, as well as fellow performers, were nothing short of supportive. It made for a "safe and comfortable" evening says Barden. "It was easy to feel like I belonged there."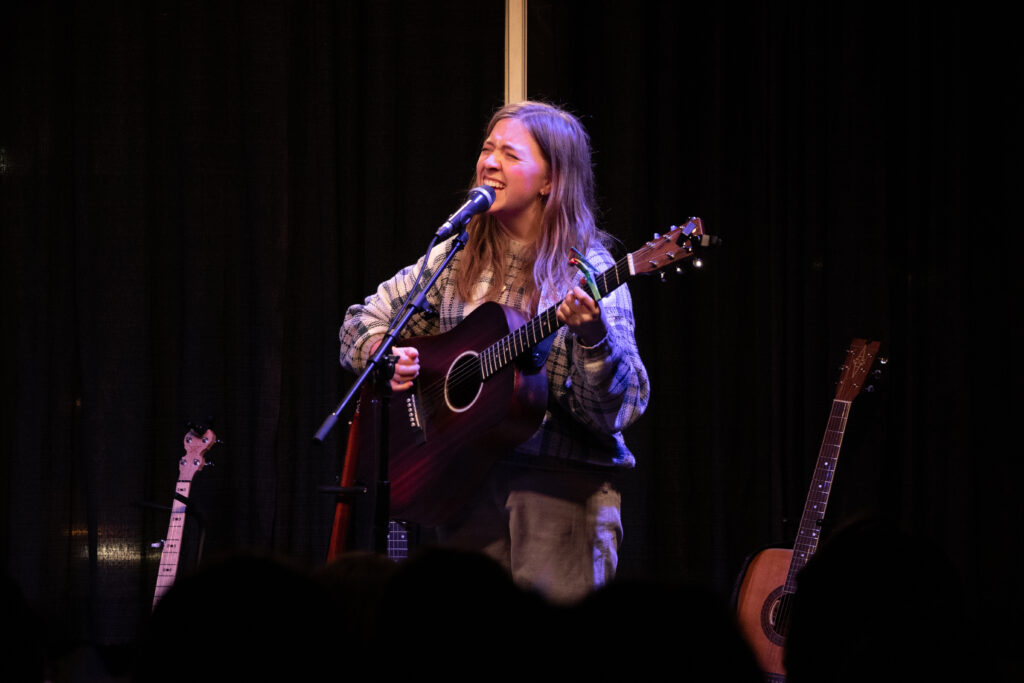 Lipscomb's School of Music offers students experience, opportunities and plays an important role in building lifelong connections necessary for navigating the music industry.
Lilli Grace Barden is hopeful to expand her knowledge, build a structured basis for her future career and gain "a spiderweb of friends" during her time here at Lipscomb. "A lot of the music industry is knowing a guy, and I've already reaped the benefits of that part while I've been at school," says Barden.
One unique opportunity students can partake in is performing at a real music venue, The Well Coffeehouse. This gives students the experience of playing a show and creates an environment that lifts one up. "I would definitely say perform at The Well if you're a new artist," says Barden. "They are so supportive and really serve the live music industry in Nashville."

Full photo gallery below.