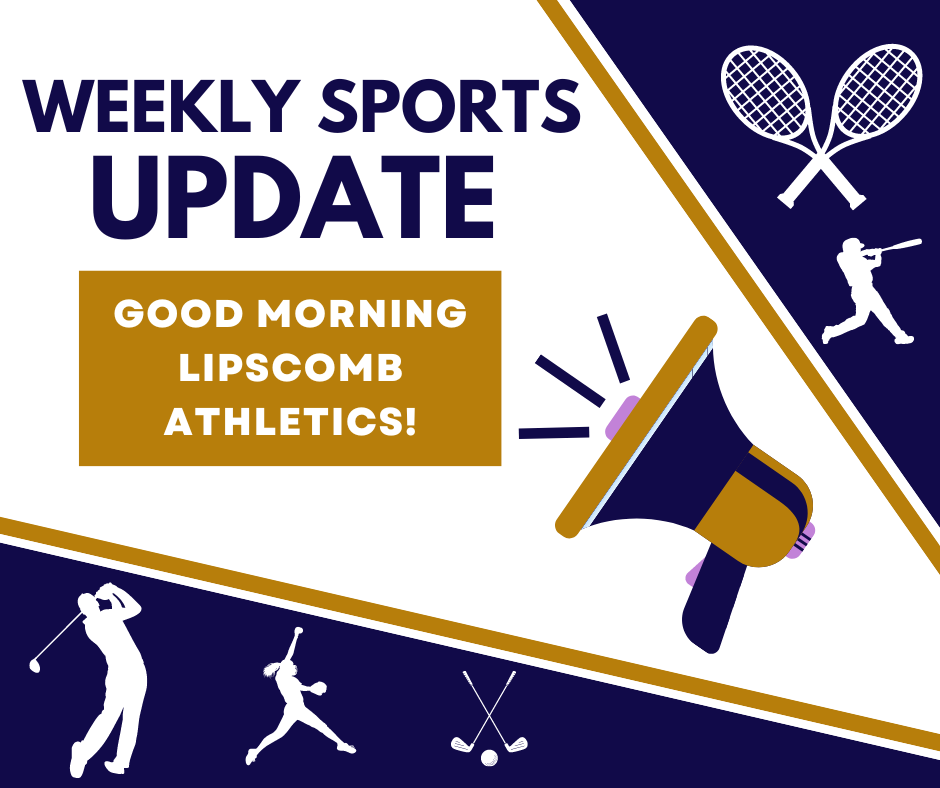 Good Morning Lipscomb Athletics! – Weekly Sports Update
Check out our Instagram page to see a video update from Kylie Kissler.
The Baseball team won two of three games against Queens this weekend in North Carolina. On Tuesday they picked up where the left off with #4 Vanderbilt, this time on their turf, after last weeks game was postponed. Lipscomb lost to Vanderbilt 1-11. They start their three-day series against Liberty on Friday.
The Softball team lost the series against Jacksonville 0-3, as well as their mid week game against Chattanooga 1-3. This Saturday and Sunday they compete against Stetson in a home weekend series.
The Women's Golf team took first place in the Georgia State Spring Invitational at the beginning of this week, and their next tournament isn't until mid April for the ASUN Conference Tournament.
Men's Golf will compete at Goodwin Golf in San Francisco against Stanford this weekend.
Unfortunately the Women's Tennis lost 0-7 against Austin Peay last weekend while away, but defeated Bellarmine 6-1 at home. Thursday they played FGCU and lost 0-7 and this Saturday they compete against Stetson at Hutson-Marsh-Griffith Tennis Center.
After a weekend of tough losses against Bellarmine and Austin Peay, the Men's Tennis team will travel down to Fort Myers to compete against Florida Golf Coast University.
Check back next Friday for more Lipscomb Athletics updates!