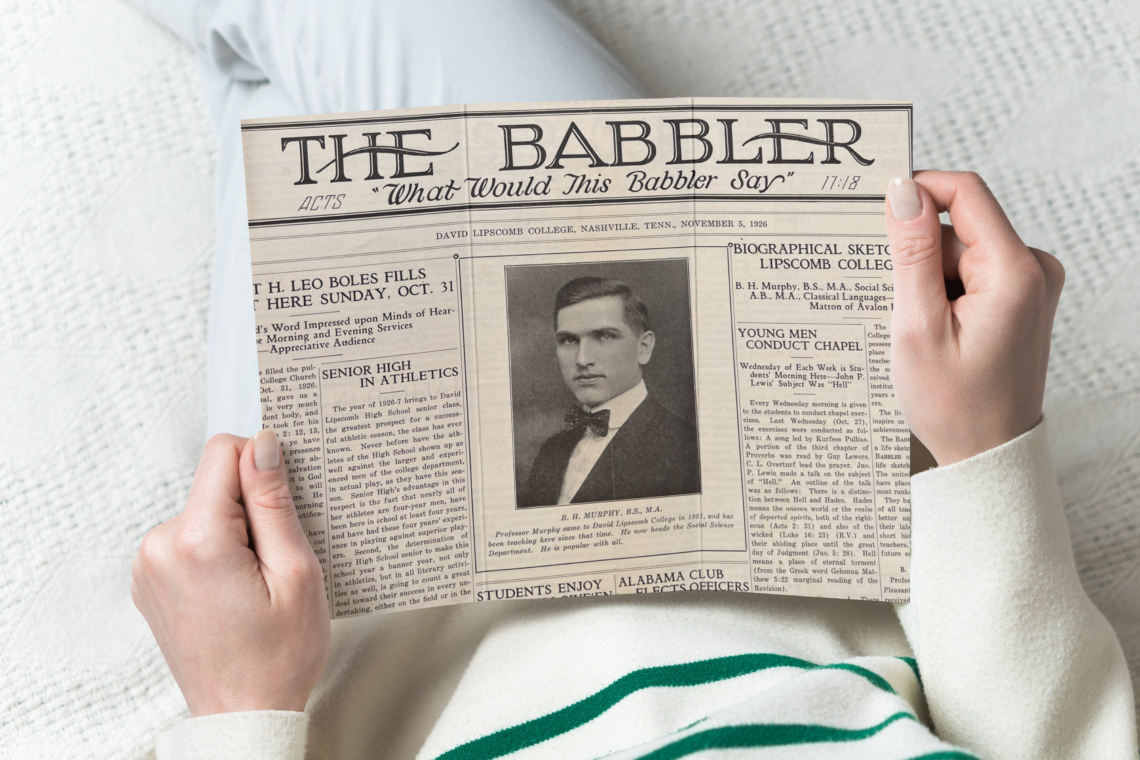 Library asked to open Sundays
Republished from The Babbler, Vol. 32, No. 4, Oct. 10, 1952.
Dear Editor:
I don't know what the plans are for the future, but the library was not open this past Sunday afternoon, and I wanted it to be.
There are those of us who spend Saturday working on or off campus, and those who like to take advantage of the open gym to get in our week's recreation. Also, it is tempting almost beyond resistance to stay in one's room where there is a bed in plain view to do the needed Sunday afternoon studying. Altogether, it would be so much nicer if they would keep the library open on Sunday afternoons.
Thank you.
P. W.
Editorial Staff
Editor-in-Chief: Carolyn Branch
Associate Editor: Bob Sivley
Second Page Editor: Gerry Altizer
Sports Editor: James Davy
Feature Editor: Tom Trimble
Business Staff
Business Manager: Neil Duncan
Circulation Manager: Vernon Boyd
Faculty Advisor: Willard Collins
Press Club Sponsor: Morris P. Landiss