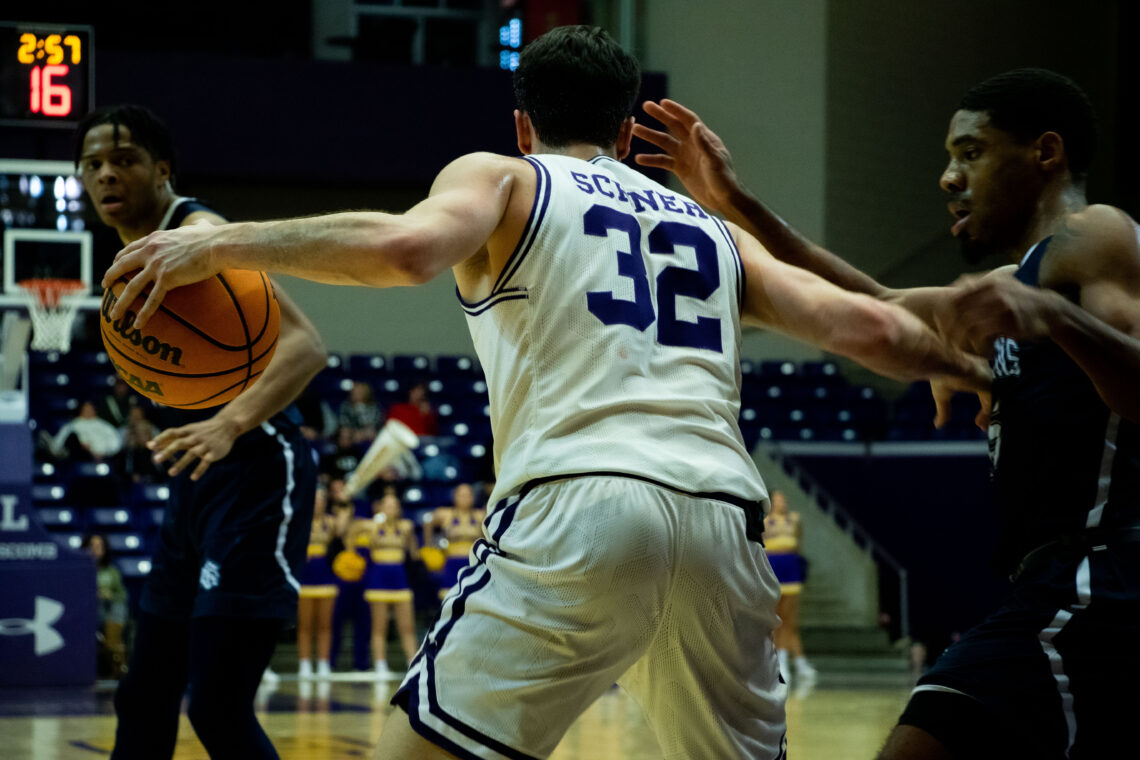 What next year's Bisons squad consists of
One common theme throughout college athletics is the transfer portal. The portal allows athletes to hop around from school to school to compete in their desired sport. It makes things incredibly interesting as far as the dynamic of the team, how a coach will recruit, and even just new faces on the roster.
Fortunately enough, the women's basketball team will remain as a whole. Every player on the team from this past season will return, including seniors Blythe Pearson and Jalyn Holcomb, who will use their extra year of eligibility given to them because of Covid-19. They will gain three upcoming freshmen as well.
On the other hand, there will be a very different look for the men's basketball team. From seniors running out of eligibility, players hitting the transfer portal, guys breaking their redshirts and adding new additions, Lennie Acuff's team will not be the same.
What is there to lose?
As far as seniors go, the Bisons will lose two key contributors. The grad transfer from Emory, Matt Schner, finished his collegiate career at Lipscomb after playing with the Bisons for a year. The other loss is the man in the middle, Ahsan Asadullah. Asadullah spent his entire career playing for the Bisons, so it will be very different not seeing him suit up for the purple and gold anymore.
How about the portal? The Bisons took a little bit of a hit as far as the transfer portal goes. Three of Lipscomb's guards decided it was time for them to find a new home. The trio of sophomores Tommy Murr, Quincy Clark, and Trae Benham have decided to leave the program.
Murr will return to his home state of Alabama and compete for a Division II program, Alabama-Huntsville. Clark will head to a former ASUN foe, Jacksonville State, where he will suit up for the Gamecocks. Benham will also go to his home state of North Carolina and compete for the Panthers of High Point University.
How will these holes be filled?
With five players exiting the program, head coach Lennie Acuff will have some work for him. What exactly will that look like?
For starters, let's look at players already on the team. Freshmen Rylan Houck and T.J. Johnson will burn their redshirts. The two forwards will contribute to helping fill the vacancies after taking this year to develop before hitting the hardwood.
The Bisons also have three more players on the way who haven't yet arrived on campus, one from the portal and two incoming freshmen. Forward Dylan Faulkner and guard Cody Head will come to Nashville this fall as a freshmen alongside forward Owen McCormack, who has one year of eligibility remaining after transferring from Presbyterian.
Ultimately, this team will look different next season, especially with recruiting still going on, but who's to say there won't be more new faces playing in Allen Arena? One thing for sure is that they are looking to have another successful season.