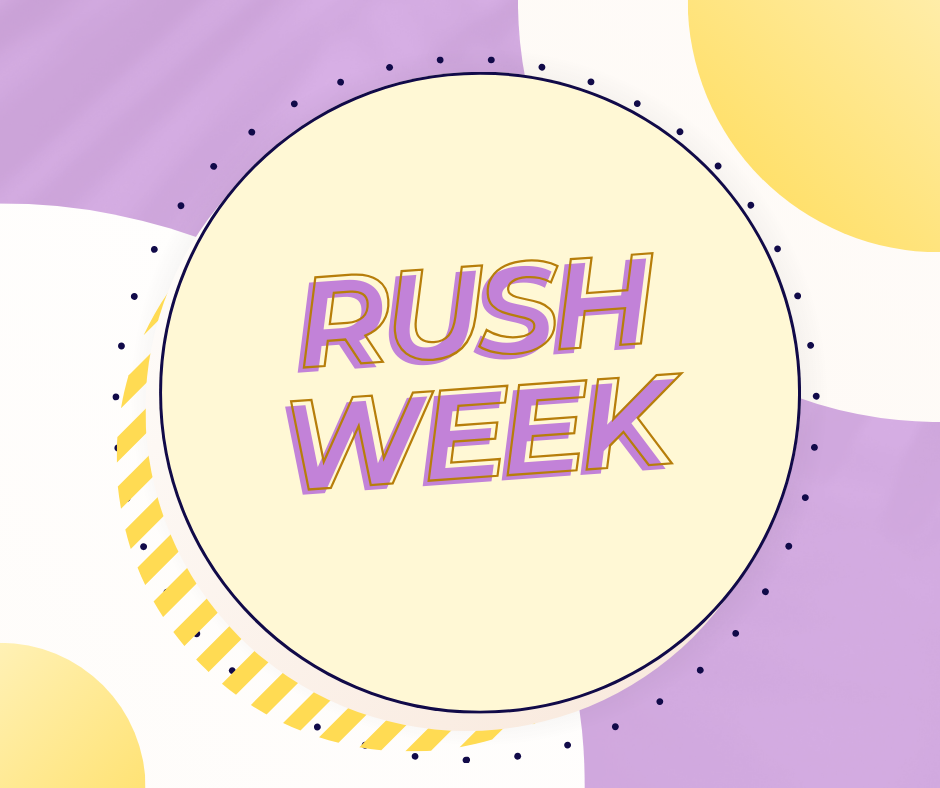 Rush Week: "for the plot."
You may have recently noticed female students in classes wearing strange objects or carrying around things such as stuffed animals, flowers, sashes, torches and many more peculiar items. This all happens during rush week. While they might not be able to always say what it's for or the reason they are doing it, this is a glimpse into what rush is like for Lipscomb University social clubs.
We spoke to some students involved and asked about their current experiences thus far. Katlyn, a sophomore biology major from Brentwood, TN, says she wants to rush "for the plot."
These students are involved or looking to be involved in social clubs, look to have a deep connection with their community and be a part of something greater than themselves. A lot of students are willing to look a little silly or stand out so they can be a part of a Lipscomb social club.
Some examples include: going around campus barking at people or toting around binders stacked with information about other participants and future "sisters." Katlyn said, "[rush] is like a little scavenger hunt," they are forming bonds with each other from the get-go.
Einsley, a sophomore nursing student from Brentwood, TN, said, "I just want to be more involved in the community and meet [more] people." After asking her about her experience she said, "I have loved it, I have met so many amazing people."
Her favorite night was worship night when all the sisters got together to worship and be together for a time of prayer. She believes there is a notable difference between a sorority and a social club because of the faith-based aspect. Even though some may look a little peculiar during rush week, the overall goal for those involved is to find community in a faith-based network and create life-long friendships with each other.