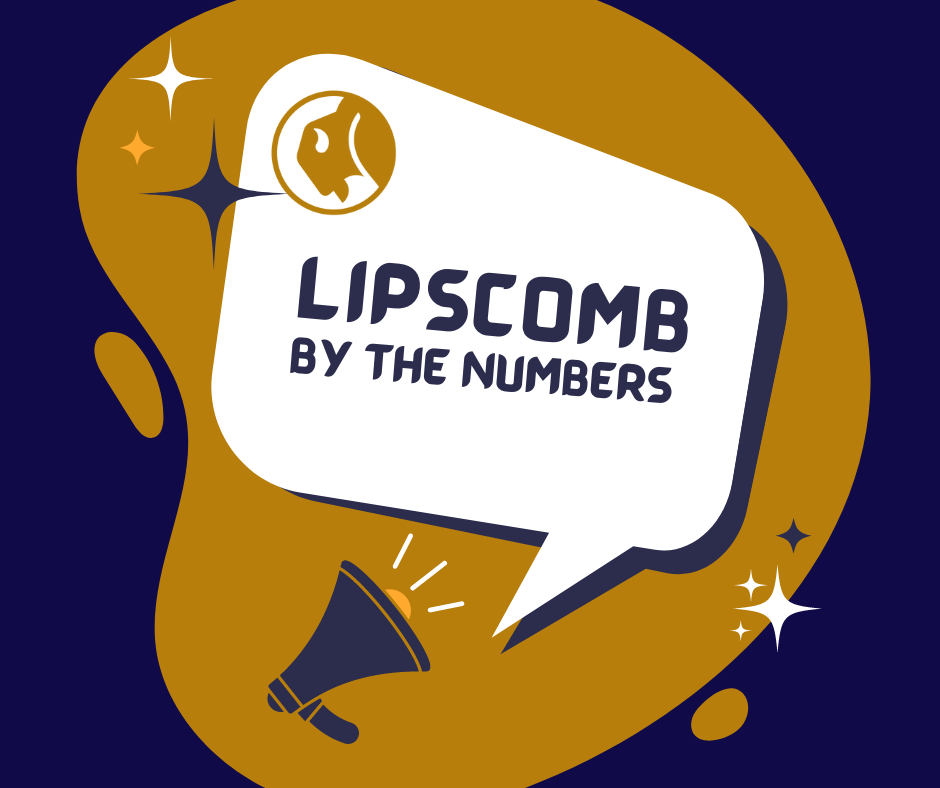 Lipscomb by the numbers: Giving Day
This week with Lipscomb by the numbers we're looking back at the university-wide Giving Day, which took place on Thursday, February 23rd. There are a lot of numbers from Giving Day, so let's dive into some of them.
Giving Day this year was a success, with over two million dollars raised. The official final number is $2,097,446. To put this into perspective, the highest Lipscomb has raised in the past was $2,330,643 during former Lipscomb President Willard Collins's "Million Dollar Day" in 1985.
Let's look at some more numbers…
Lipscomb broke up their donors by affiliations, separating them into groups like "Faculty/Staff," "Friend," "University Parent," and more. The leading group by both number of donors and amount raised was "University Alumnus." They had 1054 donors and gave a total of $478,248.06 to Lipscomb. All total there were 3,996 donors, an incredible number.
Another way Lipscomb broke up the donations was by where the donors gave to. In the "Athletics and Student Life" section, "University Athletics" as a whole — separate from the teams themselves and what they raised — raised $178,776.89 from 214 donors. For individual teams, softball lead for amount raised with a whopping $94,885.37 given to the team, and baseball lead for the amount of donors, with 170 people donating to the team.
In the "Academics" section, the "College of Liberal Arts and Sciences" led for both amount raised and number of donors. CLAS had 624 donors and raised $288,769.97.
The "Lipscomb Opportunity Scholarship" led the "Programs" section for both number of donors and the amount raised. This scholarship saw 199 donors give $102,957.60 to the program.
Tennessee was the state with the highest number of donors by the end of the day, coming in at 2,444 donors. Florida was second, with 101 donors, and Texas third with 83.
Lastly, Perry Moore was the number one ambassador, raising $3,963 from 35 different donors.
Needless to say, Giving Day 2023 was a fantastic success, and the opportunities available after it for many departments, teams, and programs are wonderful.