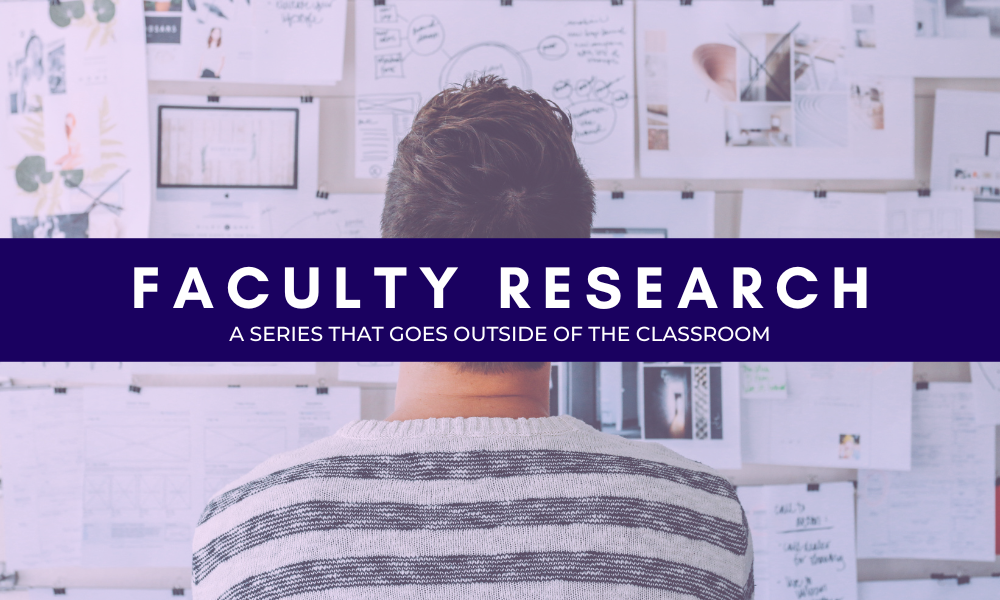 Compassion fatigue: "eventually the foundation will collapse"
Compassion is the concern for another person's suffering, but according to Dr. Cayce Watson, we only have so much to give.
Dr. Watson has been a social work practitioner for more than 20 years and a professor at Lipscomb University for 12. Watson suspects she may be the first person with a doctorate in Social Work to teach at the University.
In the late 90s, she began her work in behavioral health and substance misuse where she provided counseling and eventually found her passion for research. Watson said one of the reasons she loves her field is its ability to counter social issues with advocacy and analysis.
Watson like many other young individuals had her own struggles growing up and sought support outside her family. The young woman who once thought she would never attend college was awarded a scholarship and is now teaching the next generation of social workers and publishing research in the mental health field.
"I knew that I wanted to do something where I could make a difference for other people, the way that so many people have made a difference in my life and changed the trajectory of my life in positive ways, and when I took my first introduction to social work course, somewhere, probably around 95, I knew that it was the right fit," said Watson.
Dr. Watson's latest study focuses on the emotional strain experienced by professionals at the forefront of the world's health crisis, particularly following the impact of COVID-19.
The "strain", which is scientifically known as Compassion Fatigue, occurs when individuals feel drained from feeling another's pain. Dr. Watson compares the effects of compassion fatigue to a game of Jenga.
"It's kind of like, you're taking those blocks out, over and over again, but no one's putting anything back in that space," said Watson.
"Eventually, that foundation will collapse. So, we begin to then lose some of that compassion that created the drive to become a helper in the first place."
Compassion fatigue was first coined in literature by nurse and writer, Carla Joinson in 1992. The term was further defined by psychologist Charles Figley, who according to Psychology Today, described it as "a state of exhaustion and dysfunction, biologically, physiologically and emotionally, as a result of prolonged exposure to compassion stress."
Now compassion fatigue is understood to be a combination of secondary traumatic stress caused by consistent exposure to difficult and vulnerable stories.
According to Watson, it causes a lack of self-control over our organizational environment and can cause helpers to lose their sense of fulfillment. Her research shows these feelings are continually enflamed by the collective trauma caused by the pandemic.
When Watson began to notice the fatigue not just within her colleagues but her students it inspired her to search for a way to identify compassion fatigue in its early stages with the aim of preventing it.
"I want to help them understand the red flags, help them understand how to regulate their emotions, how to get out of that sort of habitual thinking and thought process, and teach them to be more mindful about what they're experiencing when they're engaging with clients," said Watson.
Her theory is that social work students can mitigate a portion of the risks that result from secondary trauma through mindfulness. She put her theory into action a couple of years ago with a trauma-informed care class that she created for her students at Lipscomb.
The students actively working in the field were placed in locations like domestic violence shelters and community outreach where they would be in contact with difficult situations daily. No standardized prevention training existed, so Watson created a curriculum promoting professional resilience by pooling research alluding to compassion fatigue.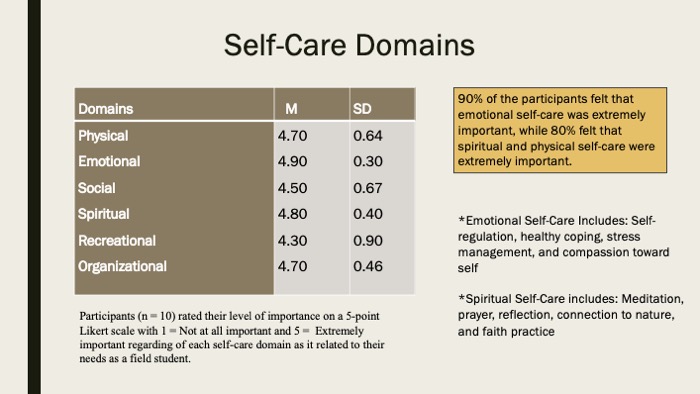 Each student completed a multidimensional self-care plan that focused on their personal and professional self-care in relation to their education and internships. The curriculum encouraged students to move away from critical self-talk and judgment and toward mindfulness.
"What actually happened was that after I completed this semester of curriculum, people that participated actually got better," said Watson.
She continued, "they got better at identifying what was making them feel dysregulated, when they would work with clients, their self-compassion improved, their mindfulness improved, and their self-care scores went up."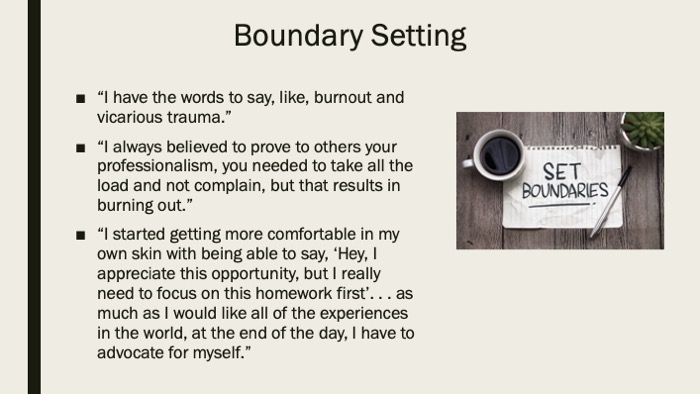 The results of their actions led to an increase in students' engagement with their own self-care. Watson's research has developed into opportunities to lead trainings and promote professional wellness at conferences over the last few years.
Her most recent study, Prevention-based wellness among BSW field students: A feasibility study of self-care practices and self-compassion, was published in March of 2022 by the University of Alabama Institutional Repository.
Her research was spearheaded by an interview-centered study focused on the student's feedback on their experience surrounding the different exercises she planned for them. When the results came in, she noticed one thing clearer than anything else:
"Students don't realize how, how negative they speak to themselves," Watson said thoughtfully.
"So, students and especially helpers have so much compassion, so much empathy for other people, but they don't always turn that thing compassion inward, or that grace inward."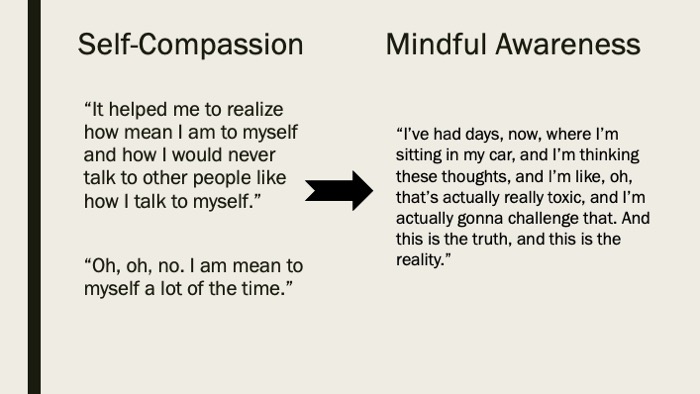 Compassion Fatigue doesn't just affect social workers, but people from all walks of life. It can reduce your empathy and create anxiety; leaving a person feeling unfulfilled and wondering where their passion went.
What can we do about it? Watson proposes communicating we can illuminate some of these influential experiences. The statement "sharing is caring" has never been more true, but doesn't make the task any easier.
More often than not, people feel they are unable to share their feelings, especially when it's with their colleagues, professors, or supervisors.
Watson suggests students' ability to be vulnerable and practice mindfulness not only relies on a person's engagement but organization in the system of their environment.
"How can I still maintain the rigor of my course, but not disempower students in such a way that they don't feel that they're able to engage with me or ask questions?" Watson asked rhetorically. "How can I acknowledge that there's a power imbalance in the room, but still foster empowerment for students?"
Watson shared these questions helped her in her mission to foster a culture of safety in her classroom.
A person's ability to be vulnerable is partially reliant on their experiences, and Watson aims to let each of her students know they have a voice.
Following the high tide of the pandemic, many people want the world to go back to normal, but Watson like many others doesn't think it will ever go back to what it was.
What is certain is the pandemic has brought a spotlight on mental health. Something professionals like Watson say has been needed for a long time, especially among college-age students.
"We have to learn how to take better care of ourselves," said Watson. "If we're going to take care of all the suffering in the world because there's a lot of it."
Photos and charts courtesy of Dr. Cayce Watson